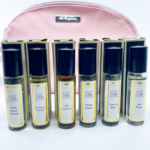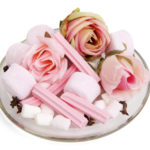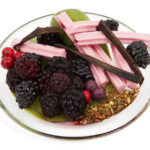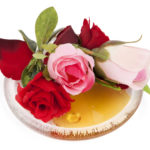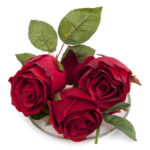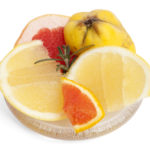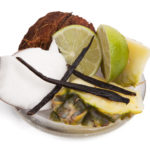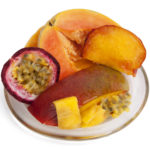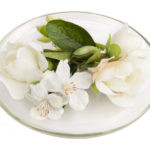 10ml Parfum 6 Pack Bundle
$199.99
The 10ml parfum 6 pack bundle fits into a handbag or clutch bag and is perfect for traveling! With strong, long-lasting fragrance, the small roll on bottle does not take up any space or weight in tightly packed luggage and makes for an quick and easy freshen up. You will also receive our Be Enlightened branded carry bag to store them!
This oil based parfum will envelope you with intoxicating fragrance and the triple scented finely blended notes are specifically designed to last for hours.
You will receive 6 x 10ml roll on parfums & in choice of fragrance packs & a Be Enlightened Carry Bag:
Comforting:
Baltic Amber & Musk
Blackberry & Vanilla
Cafe Caramel
Honey & Rose
Oriental Baies
Red Roses
Cool:
White Grapefruit
Pink Roses
Tropical Coconut
Green Tea
Passionfruit & Paw Paw
Tuberose & Gardenia
This Month's Special Offer Comforting 10ml Parfum Bundle Pack fragrance descriptions:
Baltic Amber & Musk: Egyptian musk enhanced with cashmere, patchouli, clove rose, and exotic amber will provide a sensory experience that is truly addictive.
Blackberry & Vanilla: A warm and spicy blend of Patchouli, Musk, Blackberry and Vanilla. This heavenly scent will relax and inspire you.
Cafe Caramel: Enlighten your senses and be comforted with this warm blend of Maple French Vanilla, Anise, Malt and coffee latte. A guilt free delight.
Honey & Rose: Close your eyes and experience the perfection of a single stem rose with its complex myriad of scent. From its opening of citrus freshness to its rich honeyed centre.
Oriental Baies: Red currant, berries and pear combined with rose, jasmine and precious woods create this sophisticated fragrance.
Red Roses: A freshly picked bouquet of long stemmed red roses. Luxuriant rich and spicy with a hint of sweet violets and warm musk's.
This Month's Special Offer Cool 10ml Parfum Bundle Pack fragrance descriptions:
White Grapefruit: A refreshingly delightful blend of pomelo grapefruit, orange, neroli and cassis. This appealingly provocative fragrance is a tropical delight.
Pink Roses: A romantic floral bouquet of pink roses, carnations and white floral notes.
Tropical Coconut: Fresh coconut and pineapple, with a hint of lime on a warm musky and sweet vanilla background to create this luscious tropical scent.
Green Tea: Cleanse, Unwind and Relax with Be Enlightened's Green Tea fragrance. An intriguing blend of Orange Zest, Violet, Tea Leaves and Oak Moss. A truly invigorating experience.
Passionfruit & Paw Paw: A blend of passionfruit, paw paw, grapefruit, blood orange, mango and peach combine to create this delicious fruit cocktail.
Tuberose & Gardenia: Exotic tuberose flowers sprinkled with elegant gardenia, rich rose, sensuous ylang ylang and jasmine notes create this romantic and magical fragrance.
All parfums are hand poured using the highest quality fragrance oils.
All Be Enlightened's perfume are classified as parfums.
What is the difference between parfum and perfume?
Perfumes are alcohol based and have a higher alcohol concentration. Parfums on the other hand are oil based and have a higher concentration of fragrance oil for a longer lasting scent than perfumes.
Additional information
| | |
| --- | --- |
| Fragrance Pack | Comforting Bundle, Cool Bundle |