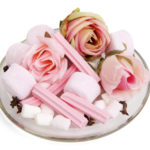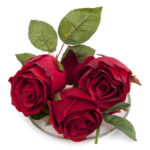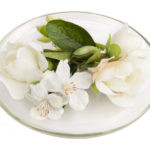 Car Scents Fragrance Card 5 Pack
$49.99
Be surrounded by your favourite Be Enlightened fragrances whenever you leave home with our car scents 5 pack fragrance cards. Fragrance cards can last up to months.
In the Car Scents 5 Pack you will receive:
Baltic Amber & Musk Car Fragrance Card
Oriental  Baies Car Fragrance Card
Red Roses Car Fragrance Card
Sweet Basil and Mandarin Car Fragrance Card
Tuberose and Gardenia Car Fragrance Card
Car Scents 5 Pack fragrance descriptions:
Baltic Amber & Musk: Egyptian musk enhanced with cashmere, patchouli, clove rose, and exotic amber will provide a sensory experience that is truly addictive.
Oriental Baies: Red currant, berries and pear combined with rose, jasmine and precious woods create this sophisticated fragrance.
Red Roses: A freshly picked bouquet of long stemmed red roses. Luxuriant rich and spicy with a hint of sweet violets and warm musk's.
Sweet Basil and Mandarin: A refreshing combination of Lime Oil, Basil Mandarin, Lemon and Thyme. This fruity fragrance will uplift and invigorate and create a sense of wellbeing.
Tuberose & Gardenia: Exotic, tuberose flowers sprinkled with elegant gardenia, rich rose; sensuous ylang ylang and jasmine notes create this romantic and magical fragrance.
Out of stock