Sale!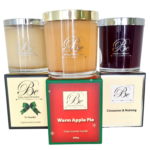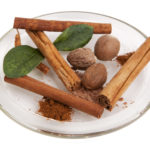 Christmas Cheer Candle Pack
$99.99 – $131.99
Get into the festive mood with our Christmas Cheer candle pack! Includes 3 Pack Elegant Candles with your choice of fragrance of the below:
Warm Apple Pie 2 Wick Candle 400g
Fir Needle 2 Wick Candle 400g
Cinnamon & Nutmeg 2 Wick Candle 400g
Combination Pack (1 x Warm Apple Pie, Fir Needle, and Cinnamon & Nutmeg fragrance)
Candy Cane Combination 4 Pack (1 x Candy Cane, Warm Apple Pie, Fir Needle and Cinnamon & Nutmeg fragrance)
Save approximately $10 off each candle when you purchase this month's special offer!
This Month's Special Offer Christmas Cheer Candles 3 Pack descriptions:
Warm Apple Pie: Discover the delectable scent of Warm Apple Pie. From the freshly baked apples to the warm crust infused with brown sugar and nutmeg. This fragrance is sure to delight.
Fir Needle: Celebrate the magic of Christmas with the aroma of a freshly cut pine tree decorated in lights.
Cinnamon & Nutmeg: The tree is decorated, the mistletoe is hung and the scent of freshly baked Christmas cake fills the air.

Candy Cane: Candy Cane Candle will bring the spirit of Christmas to your home! Enjoy the fresh and relaxing peppermint with warm chocolate undertones that will have you dreaming of the red & white lollies.
With correct candle care and maintenance, enjoy each fragrance for up to 80 hours.
Candle Care Instructions:
Ensure the wicks are 1/2 cm every burn to remain at a smoke-free height. This will also eliminate black soot and keep the jar at the ideal temperature.
Do not continue to burn your candle once the wax is 1/4 inch from the bottom of the glass. Letting the candle burn further than this may lead to the glass jar becoming extremely hot and potentially causing the glass to crack.
Always allow the candle to burn long enough to create a melt pool of wax across the whole diameter of the jar. This will prevent tunnelling of your candle wax and allows for an even burn.
Never allow the candle flame to come into contact with the side of the glass jar.
Never move a burning candle when the wax is liquid.
Do not burn the candle if the glass is chipped or cracked.
Additional information
| | |
| --- | --- |
| Fragrances | Warm Apple Pie, Fir Needle, Cinnamon & Nutmeg, Combination (3 Pack), Candy Cane Combo (4 Pack) |