Sale!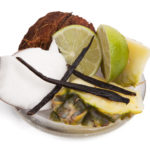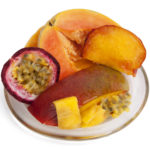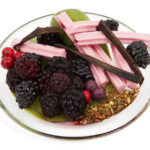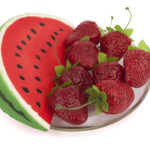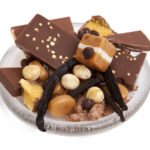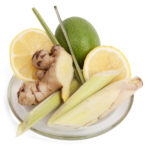 Petite Candle & Room Spray Bundle Pack
Petite Candle & Room Spray Bundle Pack includes:
Petite 1 Wick Candle (200g)
130ml Room Spray
Be Enlightened Make Up Bag
Be Enlightened Key Ring
In your choice of fragrance of the below:
Tropical Coconut
Passionfruit & Paw Paw
Watermelon & Strawberries
Vanilla
Lemongrass
Blackberry & Vanilla
This Month's Special Offer Petite Candle & Parfum Bundle Pack fragrance descriptions:
Tropical Coconut: Fresh coconut and pineapple, with a hint of lime on a warm musky and sweet vanilla background to create this luscious tropical scent.
Passionfruit & Paw Paw: A blend of passionfruit, paw paw, grapefruit, blood orange, mango and peach combine to create this delicious fruit cocktail.
Watermelon & Strawberries: With sweet refreshing notes of watermelon, strawberries and green apple. This delightful fragrance will take you back to childhood summers by the pool.
Vanilla: Warm and comforting vanilla combined with rich caramel, coconut and fresh hazelnuts to create this truly decadent and sweet aroma.
Lemongrass: A fresh and cleansing blend of lemongrass, lemon and ginger. It will invigorate your senses and uplift your spirit.
Blackberry & Vanilla: A warm and spicy blend of Patchouli, Musk, Blackberry and Vanilla. This heavenly scent will relax and inspire you
Room Spray Details
The room spray will instantly freshen, lighten and transform the feel in any room. In just a few sprays, create a warm, welcoming and comfortable atmosphere. Ideal to use right before guests arrive, simply use a few quick sprays and transform your space instantly.
All room sprays are safe for furniture, furnishings, clothing and are hand poured using the highest quality natural fragrance. Use your room spray to lightly spray on lounges, cushions and linen to freshen your room. Each room spray will last for up to 1,000 sprays!
Note: we recommend completing a spot test before spraying directly on any furniture. Keep away from children. Avoid spraying near eyes or mouth. Rinse out immediately if it comes in contact with eyes or mouth.
Candle Details
The Petite candle (200g) is Proudly Australian Made. All candles are individually hand poured using only the highest quality non-toxic wax and lead free cotton wicks. Every candle features triple scented fragrant wax for long lasting ambience in any room.
With correct candle care and maintenance, enjoy the chosen fragrance for up to 25 hours.
Please note: during cooler months, candles may take longer to burn to the edge.
Additional information
| | |
| --- | --- |
| Fragrance Choice | Tropical Coconut, Passionfruit & Paw Paw, Watermelon & Strawberries, Vanilla, Lemongrass, Blackberry & Vanilla |